Will Tom Brady bounce back?
Is Miami ready for Josh Allen?
Can the Jaguars stop Derrick Henry?
As the 2020 NFL season heads into Week 2, Florida's three NFL franchises are preparing for opponents whose offenses are anchored by some of the league's brightest stars.
This week's NFL preview features overviews of Sunday's Tampa Bay Buccaneers, Miami Dolphins and Jacksonville Jaguars games.
Each overview includes the point spread and over/under. Sports betting in Florida is not legal at the present time.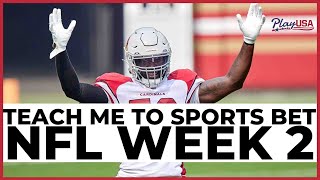 Carolina Panthers at Tampa Bay (-8.5, 47.5)
Coming off an abysmal performance against Drew Brees and the New Orleans Saints, the Brady-led Bucs are looking to bounce back against the Panthers.
Tampa Bay enters the game with several issues.
First, wide receivers Mike Evans and Chris Godwin are nursing injuries that may or may not keep them out of Sunday's contest. Godwin has missed practice all week as he works through the concussion protocol. Evans is trying to overcome a hamstring injury that severely limited his play against the Saints.
Whereas the Bucs' offense is iffy, the Panthers roll into Week 2 with healthy receivers and, more importantly, a healthy Christian McCaffrey.
Arguably the league's best and most productive running back, CMC tallied 135 yards from scrimmage and two touchdowns in a Week 1 loss to the Raiders. McCaffrey may not have as easy of a go of it against the Bucs, who held electric running back Alvin Kamara to a paltry 1.3 yards per carry.
Despite question marks on offense, the Bucs are an 8.5-point favorite.
Buffalo Bills at Miami (+5.5, 41)
The Bills roll into town, coming off a bashing of the hapless New York Jets. Third-year, dual-threat QB Josh Allen torched the Jets through the air and on the ground, and it's hard to believe he won't do the same to the Dolphins.
In Week 1, Cam Newton ran for 75 yards and two scores against the Fins. Suppose the Dolphins have any hope of beating the Bills. In that case, they'll need to stop Allen's ground game and quarterback Ryan Fitzpatrick will have to do better than the ghastly three-interception performance he posted against New England.
The Dolphins will need more out of their backfield, too.
They may need it from second-year running back Myles Gaskin. The former Washington Huskies runner outperformed free-agent RBs Jordan Howard and Matt Breida. Gaskin will likely need to shine this weekend, too.
The Fins are 5.5-point underdogs, a spread that isn't all that bad considering Fitzpatrick has a penchant for heroics now and then.
Jacksonville at Tennessee Titans (-7.5, 44)
Nashville has not been kind to the Jags over the past two years. To be specific, Henry has been a ruthless purveyor of soul-crushing touchdown runs when the Titans play the Jags at home.
In 2018, the lumberjack of a tailback stiff-armed his way to a 99-yard touchdown that became an instant classic highlight.
One year later, Henry ripped off a 74-yard touchdown run as helpless Jags defenders tagged along like kindergartners following their teacher to the playground.
The Titans won those games by a combined score of 72-29. The Jags' Week 1 win over the Indianapolis Colts was a surprise to many in the league However, oddsmakers seem convinced the Titans will have their way with Doug Marrone's squad. Tennessee is a 7.5-point favorite.
Falcons vs Cowboys, Patriots vs Seahawks headline other matchups
The marquee matchups in Week 2 are a little sparse.
The Lamar Jackson-Deshaun Watson showdown will be somewhat lackluster considering Houston's poor showing against the Chiefs in Week 1.
Of interest is the Atlanta Falcons-Dallas Cowboys showdown in Dallas (Cowboys -4.5). Eyes will also be on the Patriots-Seahawks rumble on Sunday Night Football (Seahawks -4.)
Both the Falcons and 'Boys are coming off Week 1 losses, while the Pats and Seattle are 1-0.