If you're a real thrill seeker, auto racing can get you hooked pretty easily. It's the all-or-nothing nature of the sport. Victory is measured in tiny increments, and inaccuracies within the race only promise failure or worse.
Florida is one of the most racing-crazy states in the country. Already home to the Daytona 500, the Sunshine State will host the first-ever Formula 1 Crypto.com Miami Grand Prix this May.
Sports betting in Florida is currently illegal. However, it could be coming soon. If you're looking to gamble on auto racing, here are some of the basics of the sport that you'll want to know!
The dawn of auto racing
Auto racing finds its origin in the North West of England. The first prearranged match race between two self-powered road vehicles took place on Aug. 30, 1867, over a distance of eight miles.
In 1894, the world's first competitive motor car race was held from Paris to Rouen, France – and voila, a new sport was born.
On Thanksgiving Day the following year, organized automobile racing launched in the United States with a 52-mile race from Chicago to Evanston, Illinois, and back. Dubbed the Chicago Times-Herald Race, it was America's first auto race and the start of a long love affair with auto racing.
A need for speed
Racing enthusiasts have a wide variety of car racing at their disposal. Figuring out the differences between them all, however, can be a daunting task.
For instance, some races use primarily production cars that have undergone minor modifications. Others involve custom-made vehicles that are designed specifically for each race.
The race tracks these races are held on also differ to some degree. Most car races watched on television, including the Indy 500 and NASCAR, are on standard oval tracks. There are other races – though more modest in scale and usually less regulated – that take place on smaller tracks and even on the streets.
To help lift the fog, we've prepared a quick rundown outlining some of the world's most prominent forms of car racing.
No. 1: Stock car – NASCAR
With over 75 million fans, NASCAR is America's number one spectator sport. Figures have it that one in every three adult Americans is a NASCAR fan.
Here in Florida, one of the biggest attractions is the Daytona 500. It takes place every year at Daytona International Speedway.
The largest NASCAR venue, in Talladega, Alabama, has a capacity of 80,000 to 175,000, depending on the configuration. To put things into perspective, the largest NFL stadiums feature a maximum occupancy of 60,000 to 80,000.
Stock car racing has its roots in the prohibition era. Bootleggers and moonshine runners on southern back roads made modifications to their vehicles. They relied on their crafty driving skills to outfox the law while maintaining their "stock."
The sport was born when a band of backwood entrepreneurs who'd been arguing all week about who had the fastest car would get together and prove it.
NASCAR races mostly take place on oval tracks. Vehicles are built on a steel-tube chassis, utilize a 5.8-liter V8 engine and come with a four-speed manual transmission. The 2022 season marks the first for NASCAR's new NextGen car, replacing the Gen 6, used from 2013 to 2021.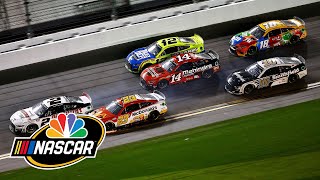 No. 2: Open-wheel: F1 and IndyCar
Also known as single-seat, open-wheel racers, these cars are made almost entirely of carbon fiber composites. The distinguishing feature of these vehicles is that their wheels are outside of the car's body.
This is in sharp contrast to streetcars, sports cars, stock cars, and touring cars, which all have their wheels below the body or inside the fenders.
This category branches into two types: Formula 1 and IndyCar.
Formula 1
Some might argue that F1 racing is the ultimate in auto racing. It is reserved only for the most skilled drivers who spend years perfecting their talent to drive competitively.
Since the entire crew is critical for winning races, annual team budgets often run into the hundreds of millions of dollars. This makes Formula 1 the highest class of international racing. And when it comes to individual races, the Monaco Grand Prix is widely considered to be one of the most prominent.
F1 cars are at the forefront of technology. All vehicles are equipped with a hybrid powertrain consisting of a 1.6-liter turbocharged engine and a battery-powered electric motor. This will allow the most powerful F1 engine to generate between 1,050 and 1,100 horsepower.
With the addition of three more racing venues this year, the 2022 Formula 1 season will consist of 22 races in 22 countries across five continents. The circuits are strictly purpose-built Formula 1 race tracks or street circuits that often incorporate public roads.
Among the big-name teams in F1 are:
Mercedes-Benz
McLaren
Ferrari
Red Bull
Lewis Hamilton and Max Verstappen are currently the sport's most celebrated drivers.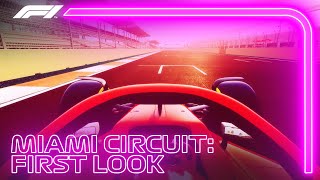 IndyCar
Although often referred to as the "American version" of Formula 1, IndyCar does have its subtle differences. While cars on both circuits are composed of the same materials, IndyCar budgets are much lower. One reason is that teams don't have to build a completely new design each year. Instead, all racing teams buy their cars from an Italian company called Dallara Automobili.
IndyCars are powered by either a Honda or Chevrolet 2.2 twin-turbo V6 engine, producing between 575 and 675 horsepower. This form of auto racing is the fastest in the country, and its flagship event, the Indy 500, is an American institution.
The 500 has nothing to do with the number of laps in a race. Instead, it relates to the race's distance. Indycars can lap the track at an average of 235 mph. Speeds are much lower on street courses due to the twists and turns.
No. 3: Sports car
This form of auto racing employs cars that have two seats and enclosed wheels. Major car manufacturers such as the ones below all have cars that compete in races:
Lamborghini
BMW
Porsche
Jaguar
Sports car racing has gained traction in the United States and is quickly gaining popularity in places like Australia, Japan, and China.
There are typically two kinds of sports car racing: Grand Tourer and Prototype. GT cars emphasize both comfort and performance instead of pushing for speed. Alternatively, Prototype cars showcase the latest automotive technology and are uniquely designed for race tracks.
Races in this series can last anywhere from 2.5 hours to 24 hours. By comparison, an F1 race runs about two hours. However, unlike in F1, the goal of these races is not to finish first, but to last as long as possible.
Three of the most iconic 24-hour races are:
The 24 Hours of Le Mans
Daytona
Nürburgring 24 Hours
There is a slew of other auto racing options available to speed enthusiasts, including:
Simulation
Rallying
Touring
Drag racing
No need to rush, though. We'll get to those gems in another article.